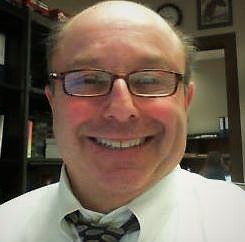 Attorney George M. Sachs:
I have been practicing Illinois Personal 
Injury Law since 1979. For more than 35 years I have helped clients and their families who have been injured or killed at work, in car accidents; or have been the victims of medical malpractice.  I understand and appreciate the importance of your health and your ability to work and support your family. 
My Approach:
You and I are a team. I will work with you to try and reach a fair result by settlement or trial. I provide aggressive and confident legal representation. I have litigated successfully against large corporations, municipalities and police agencies. I cannot promise you a particular outcome, I can promise you that I will use my best efforts and skills to represent you and your family. 
​In a world with so much going wrong please allow me to be the lawyer that represents you and fights for your rights and compensation.
If you think you may have a claim for Personal injury, Wrongful Death, Medical Malpractice, or Workers' Compensation Call Now To Arrange for a Free consultation.  
Do Not Wait Until It's Too Late Call Now!!
Most cases have a statute of limitation of 2 years. If you think you have a claim please do not hesitate to call (847) 362-2800 today. I will assess your claim for free and inform you of your rights.